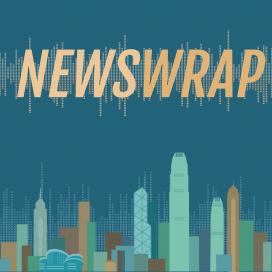 Newswrap
Description:
Our main evening newscast. Weekdays 18:00 - 19:00.
Presenter:
RTHK Newsroom
Now playing:
足本播放 Play full episode
Selected audio segments:
Government accused of ambushing Legco
Listen
Civic Party lawmaker, Tanya Chan, has accused the administration of ambushing Legco by deciding to introduce a non-binding motion to try to solicit lawmakers support for its co-location plan at the Express Rail Terminus in West Kowloon. The administration has proposed leasing part of the station to Beijing for mainland authorities to be stationed there and enforce national laws. Chan says she was surprised by the government's decision to introduce the motion to get what she called "fake authorisation" from legislators. She told Jim Gould that the administration already knows it has got enough votes from the pro-establishment camp to get what it wants, but refuses to acknowledge that the plan violates the Basic Law.
Catalans go on strike
Listen
Catalans are going on strike in Spain today to protest against the violence that marred the region's independence referendum. Catalonia's regional government says over 90 percent of Sunday's voters opted for independence, but only 40 percent of Catalans voted. RTHK's UK correspondent, Peter Anderson, spoke to Ben Tse.