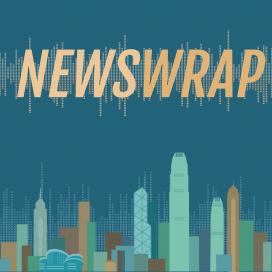 Newswrap
Description:
Our main evening newscast. Weekdays 18:00 - 19:00.
Presenter:
RTHK Newsroom
Now playing:
足本播放 Play full episode
Selected audio segments:
American government may not react strongly to US Congressional report
Listen
An academic from the Baptist University says the American administration may not react strongly to the latest US Congressional report on China that has questioned the long-term viability of the "One Country, Two Systems" principle in Hong Kong. Benson Wong, who is an assistant professor at the university's Department of Government and International Studies, says the American government may be more concerned whether the city's legal system could be maintained so as to safeguard its own interests in the territory. He tells Jim Gould that an issue like the high degree of autonomy for Hong Kong may not be Washington's key concern.
Watching TV and video games harming young children
Listen
University of Hong Kong researchers have called on parents to limit the amount of time that their young children watch TV or play video games. They studied the use of digital devices of 681 children aged 5 in 2011, and then followed up with them when they were nine. Their findings suggested that those who spent longer watching TV or playing video games were more likely to be overweight, have behavioural problems, and perform poorly in school. A member of the research team, Frederick Ho, spoke to Ben Tse.