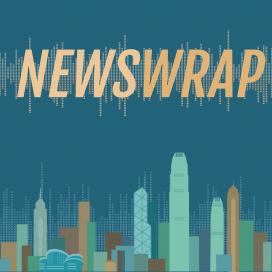 Newswrap
Description:
Our main evening newscast. Weekdays 18:00 - 19:00.
Presenter:
RTHK Newsroom
Now playing:
足本播放 Play full episode
Selected audio segments:
Pro-democracy lawmakers welcome get-together with Chief Executive
Listen
Leaders of the pro-democracy camp, who attended a lunch hosted by the Chief Executive Carrie Lam on Monday, have called for more similar exchanges on a regular basis. They say get-togethers with Lam will give her a chance to explain her policies – and them the opportunity to express people's concerns. Most of the pro-democracy camp boycotted lunches arranged by Lam's predecessor, CY Leung. But 10 opposition lawmakers attended the Monday lunch, including Civic Party leader Alvin Yeung. He told Annemarie Evans about the atmosphere at the meal.
More protection needed for employees on jury duty, says Suzanne Wu
Listen
The Confederation of Trade Unions' Suzanne Wu says the law should be amended to make sure employees' rights are protected when they are called up for jury service. Wu's comments come after a juror on the corruption trial of former Chief Executive Donald Tsang revealed that she had been made to work on weekends, after serving throughout the week on the trial. The juror is a nurse, and the Director of Health was summoned to the High Court for an explanation. Wu told Jim Gould that it was surprising that the government was forcing people to work – even though they were doing their civic duty.