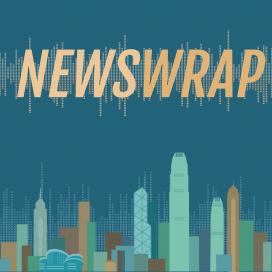 Newswrap
Description:
Our main evening newscast. Weekdays 18:00 - 19:00.
Presenter:
RTHK Newsroom
Now playing:
足本播放 Play full episode
Selected audio segments:
Beijing's policy on Hong Kong a disaster: academic
Listen
An academic says Beijing's policy on Hong Kong has been a disaster despite President Xi Jinping saying the implementation of the One Country, Two Systems has been an astounding success. Professor David Zweig, Director of the Center on China's Transnational Relations at the Hong Kong University of Science and Technology, says the leadership has not given Hong Kong people enough space and the more it pushes them, the more they are going to push back. He started off by telling Annemarie Evans what he thought about Xi's speech at the Communist Party congress in Beijing on Wednesday.
Australia urged to avert "humanitarian emergency"
Listen
The United Nations' refugee agency has urged Australia to avert a "humanitarian emergency" over the closure of its detention centre in Papua New Guinea. Australia holds refugees and asylum seekers arriving by boat on Papua New Guinea's Manus Island and the Pacific nation of Nauru. Australia plans to shut the Manus centre by October 31, but uncertainty remains over where its 900 detainees will go. The UNHCR said it was "profoundly troubled" by the "mounting risks" associated with Australia's withdrawal. RTHK's Australia correspondent Gerry Gannon told Annemarie Evans how the news was being greeted there.