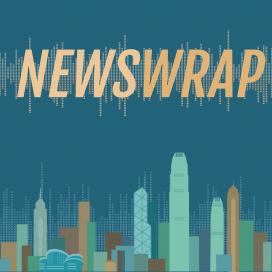 Newswrap
Description:
Our main evening newscast. Weekdays 18:00 - 19:00.
Presenter:
RTHK Newsroom
Now playing:
足本播放 Play full episode
Selected audio segments:
Xi Jinping elevation hints at longer leadership term, says analyst
Listen
China analyst Willy Lam says the inclusion of President Xi Jinping's ideology – and his name – into the Communist Party's constitution implies that he will stay in the party's top leadership position for another 15 to 20 years. The party concluded its 19th national congress in Beijing on Tuesday by adding Xi's ideology and name into the constitution -- something only previously accorded to communist China's founder Mao Zedong and Deng Xiaoping. Lam, of the History Department at Chinese University spoke to Annemarie Evans.
Ivory trade report encouraging, but vigilance needed
Listen
A report on the international trade in illegal ivory says a record amount was seized last year but the level of elephant poaching has declined. It said poaching in Africa appeared to be levelling off, or slowing in most places, though the total number of elephants was continuing to fall. Alex Hofford of the NGO WildAid Hong Kong told Annemarie Evans that the news is encouraging but conservation efforts need to be maintained.