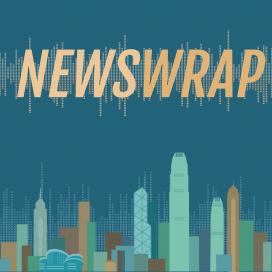 Newswrap
Description:
Our main evening newscast. Weekdays 18:00 - 19:00.
Presenter:
RTHK Newsroom
Now playing:
足本播放 Play full episode
Selected audio segments:
Many companies' computers not well protected against hacking
Listen
IT sector legislator, Charles Mok, says many private companies are not very well prepared to prevent their computer systems from being compromised by a hacking attack. His comment follows an attack on the computer system of one of Hong Kong's largest travel agencies, Package Tours Hong Kong, which says its customers' ID card details, passport numbers, addresses and credit card information could have been stolen. Mok says there is no regulatory body watching over the travel industry to ensure it has preventive measures in place. He also tells Annemarie Evans that it would be very difficult to regulate small companies.
Donald Trump's South Korea visit dominated by Pyongyang's nuclear threat
Listen
US President Donald Trump's visit to South Korea has been dominated by worries over the North Korean nuclear threat. He described the North as a worldwide threat requiring worldwide action. Trump also called on all countries to stop trading with North Korea, to force Pyongyang to stop its nuclear and missile programmes. He made the comments at a news conference in Seoul alongside his South Korean counterpart, Moon Jae-in, adding that they would work out a strategy for dealing with North Korea. RTHK's correspondent in Seoul, Frank Smith, told Annemarie Evans that Moon may be taking a little different line with Pyongyang.