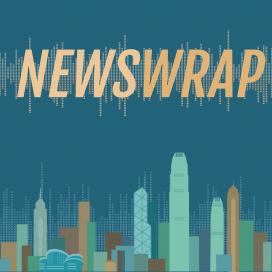 Newswrap
Description:
Our main evening newscast. Weekdays 18:00 - 19:00.
Presenter:
RTHK Newsroom
Now playing:
足本播放 Play full episode
Selected audio segments:
Government urged to set up markets for low-income earners
Listen
The chairman of the policy group Land Watch Lee Wing-tat says the government should set up markets in public housing estates so that low-income earners could buy food and other products at cheaper prices. His call came after Gaw Capital said it has agreed to purchase 17 malls and car parks from Link REIT for HK$23 billion. Lee says ever since the malls in the estates were taken over by Link REIT, many public housing tenants have complained that the prices being charged by shops there have gone up considerably. He says there's fear that the situation may worsen at the malls being purchased by Gaw Capital. Lee spoke to Jim Gould.
Latest missile test has created worry in South Korea
Listen
RTHK's correspondent in Seoul Frank Smith says North Korea's latest long-range missile test has created worry among people in the South. He says they have been immune to provocations by Pyongyang in the past and the situation now seems to have changed. But Smith says North Korea would have to overcome technological hurdles before it could fire a missile with a nuclear warhead at other countries. He spoke to Annemarie Evans.