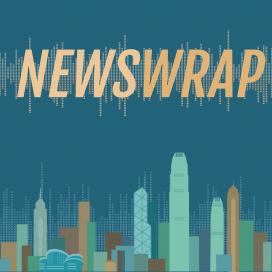 Newswrap
Description:
Our main evening newscast. Weekdays 18:00 - 19:00.
Presenter:
RTHK Newsroom
Now playing:
足本播放 Play full episode
Selected audio segments:
Live chickens should come from local farms
Listen
Renowned virologist, Malik Peiris, says if the sale of live poultry is to continue in Hong Kong, chickens in particular should come from local poultry farms. Professor Peiris – from the University of Hong Kong's School of Public Health – says hundreds of people on the mainland have been infected with avian flu in the past few months, and the bird flu virus there is mutating. He also says it is a good idea to relocate the wholesale poultry market in Cheung Sha Wan. But he tells Jim Gould that there should be a separate wholesale market just for selling chickens.
Aviation experts accused of cherry-picking
Listen
Experts looking into the new air traffic management system at Hong Kong International Airport have been accused of cherry-picking before giving it a clean bill of health. The system was plagued by problems when it went into operation last November. The Civil Aviation Department has again assured the public that safety has not been compromised. But Michael Mo, spokesman for the Airport Development Concern Group, tells Ben Tse that the experts had ignored some aspects of the system.