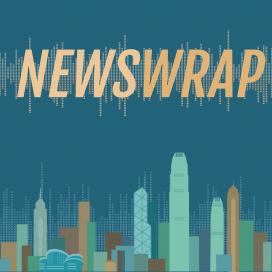 Newswrap
Description:
Our main evening newscast. Weekdays 18:00 - 19:00.
Presenter:
RTHK Newsroom
Now playing:
足本播放 Play full episode
Selected audio segments:
Xi's visit to US overshadowed by American attack on Syria
Listen
China expert, Professor Willy Lam, says the historic meeting between US President Donald Trump and President Xi Jinping in Florida has been overshadowed by the American missile strikes on Syria. He says the two men also failed to have a meeting of the minds over geopolitical and trade issues. But Lam tells Priscilla Ng that Xi may announce that the mainland will open up its market to US financial services and that Beijing will invest in the US that would help create jobs there.
Penalties are not acting as a deterrent
Listen
Civic Party legislator, Kwok Ka-ki, says the current penalties for contractors for not ensuring the safety of workers are not acting as a deterrent. He says the courts hardly ever impose the maximum penalties of a HK$500,000 fine and one year in prison for such cases. Kwok says the law should be amended to provide prison sentences of up to seven years. He speaks to Frances Sit.