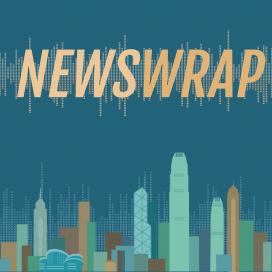 Newswrap
Description:
Our main evening newscast. Weekdays 18:00 - 19:00.
Presenter:
RTHK Newsroom
Now playing:
足本播放 Play full episode
Selected audio segments:
More cases of attacks by ransomware may emerge in Hong Kong
Listen
An information technology expert believes not all cases involving attacks by ransomware "Wannacry" in Hong Kong have been reported so far. Anthony Lai, who is also the founder of Valkyrie-X Security Research, says more reports might start trickling in over the next few days. But he says "Wannacry" is not powerful or dangerous. He tells Jim Gould that all people have to do is to ensure their computers are not susceptible to attacks.


Doubts over effectiveness of Belt and Road initiative
Listen
Professor Willy Lam from the Chinese University says President Xi Jinping appears to have been very successful in projecting China's enormous economic power around the world during the Belt and Road Forum in Beijing. But he says there may be problems in implementing projects under the initiative because of possible lack of funds. Lam also tells Annemarie Evans that there are doubts about how Hong Kong could play a useful role in raising money for projects under the initiative.