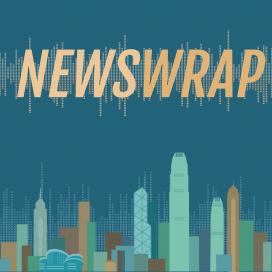 Newswrap
Description:
Our main evening newscast. Weekdays 18:00 - 19:00.
Presenter:
RTHK Newsroom
Now playing:
足本播放 Play full episode
Selected audio segments:
Students may be addicted to electronic games
Listen
Researchers at the University of Hong Kong have warned that some primary school students might be addicted to playing electronic games. In a survey involving 2,000 primary four to six pupils, the university's Department of Psychology found that they spent eight hours a week on average on electronic games. Some clocked in as many as 21 hours. The Project Coordinator, Angel Li, tells Jim Gould what effect this is having on the students.


Warmbier's death could have political implications
Listen
Otto Warmbier, the American student who returned to the United States last week after 15 months of captivity in North Korea, has died. The 22-year-old was in a coma when he was released from a North Korean prison. Doctors treating him at the University of Cincinnati Medical Centre said he'd suffered severe neurological injury. In a statement, the family said their son appeared at peace once he returned home from North Korea. His father said last week he believed the university student had been fighting to stay alive to return to his family. RTHK's Seoul correspondent, Frank Smith, tells Annemarie Evans that the case could have political implications.