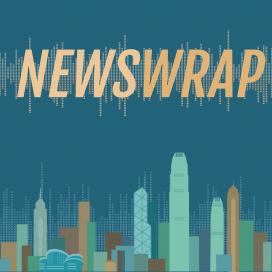 Newswrap
Description:
Our main evening newscast. Weekdays 18:00 - 19:00.
Presenter:
RTHK Newsroom
Now playing:
足本播放 Play full episode
Selected audio segments:
Concentration of power in President Xi's hands worrying, says analyst
Listen
China analyst Willy Lam says it is worrying that President Xi Jinping appears to be "turning back the clock" and concentrating power into his own hands without viable checks and balances. President Xi unveiled the Chinese Communist Party's new leadership in Beijing on Wednesday morning, with the line-up including no obvious successor. Professor Lam, from Chinese University's History Department, said this is a very dangerous situation as China is on the verge of becoming a superpower. Professor Lam also told Annemarie Evans that the new leadership shows President Xi is in no hurry to anoint an heir apparent.
Thailand prepares for royal funeral
Listen
Big crowds are gathering for a five-day funeral ceremony for Thailand's revered King Bhumibol Adulyadej, who died last October aged 88. The monarch will be cremated in Bangkok on Thursday, in a royal pyre representing heaven. Preparations have taken nearly a year. These include building a vast cremation complex near the Grand Palace. The king was seen as a stabilising figure in a country hit by cycles of political turmoil and multiple coups. RTHK's Southeast Asia correspondent Larry Jagan told Annemarie Evans that there will be mourning across the county and leaders from across the world will be visiting the country.