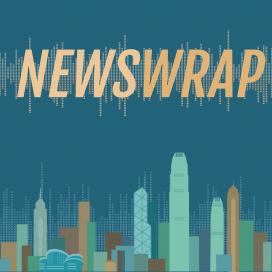 Newswrap
Description:
Our main evening newscast. Weekdays 18:00 - 19:00.
Presenter:
RTHK Newsroom
Now playing:
足本播放 Play full episode
Selected audio segments:
Scepticism over value of business deals
Listen
China analyst Mark O'Neill says he's sceptical about the total amount announced for the business deals that were sealed by US President Donald Trump in Beijing. But he says the deals would give him the opportunity to show his audience back home that he did achieve something from his visit to China. O'Neill says, however, that Trump doesn't seem to have made much progress with the Chinese leadership on how to deal with North Korea's nuclear and missile programme. But he says the American president's visit worked out very well with the Chinese propaganda machinery and made President Xi Jinping look very good in China.
New air traffic control system at airport should be replaced: lawmaker
Listen
Civic Party lawmaker, Jeremy Tam, who's also a pilot, says that there nothing new about the government saying there is no problem with the new air traffic control system at Hong Kong International Airport. He says even air traffic controllers in India, which uses a similar system, have sounded alarm about its reliability and have secured an undertaking to have it replaced. Tam spoke to Ben Tse.