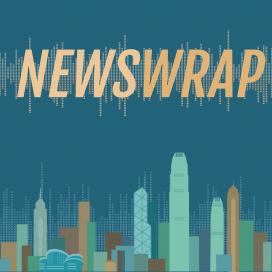 Newswrap
Description:
Our main evening newscast. Weekdays 18:00 - 19:00.
Presenter:
RTHK Newsroom
Now playing:
足本播放 Play full episode
Selected audio segments:
Seminar for Hong Kong officials has sent out a strong signal: academic
Listen
An academic says a seminar attended by Hong Kong officials on the recent Communist Party Congress has given a strong signal that Beijing is tightening its control over the city. The head of Government and Public Administration Department at the Chinese University Ma Ngok says the seminar has also shown that the central government will be issuing more directives in future. He told Annemarie Evans that Hong Kong people would have to get used to this from now on.
Nine people killed in fire in Taiwan
Listen
Nine people were killed and two injured in a suspected arson that swept through a residential building in New Taipei City last night. Police have taken a suspect into custody. He's a 49-year-old Chinese-Myanmarese man who's said to have been engaged in an on-going dispute with a tenant there. Some of the units in the building are sub-divided. Police also say the suspect had committed arson twice in the past. Taipei journalist Cindy Sui spoke to Ben Tse.