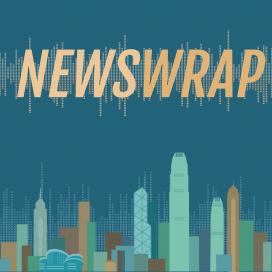 Newswrap
Description:
Our main evening newscast. Weekdays 18:00 - 19:00.
Presenter:
RTHK Newsroom
Now playing:
足本播放 Play full episode
Selected audio segments:
Time is running out for Justice Secretary: political commentator
Listen
A political commentator says the Secretary for Justice Teresa Cheng has failed to give a plausible explanation about the illegal structures that were found at her homes. Dr James Sung from the City University said if she wants to regain the public's trust, she should give a very comprehensive and detailed account when she appears before the Legislative Council's Administration of Justice and Legal Services Panel on Monday. He told Annemarie Evans that Cheng doesn't have much time left as the scandal surrounding the structures has been brewing since she was appointed to her post earlier this month.
Islamic State claims responsibility for deadly attack on charity's office
Listen
The Islamic State group has claimed responsibility for a deadly attack on the office of the international charity Save the Children's in east Afghanistan. At least two people were killed and 14 others wounded in the attack that took place in Jalalabad. It came days after a deadly assault on a major hotel in the capital, Kabul. RTHK's Kabul correspondent Jennifer Glasse told Annemarie Evans that the attack on the charity's office was shocking.