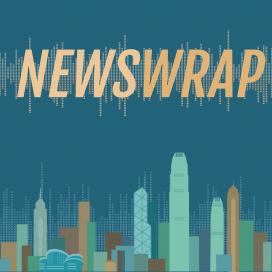 Newswrap
Description:
Our main evening newscast. Weekdays 18:00 - 19:00.
Presenter:
RTHK Newsroom
Now playing:
足本播放 Play full episode
Selected audio segments:
Extra funding for battling flu crisis welcomed
Listen
The legislator representing the health services sector has welcomed extra funding for the Hospital Authority to hire more staff to deal with the winter flu peak. Joseph Lee, who is also the chairman of the Association of Hong Kong Nursing Staff, said the question now is how the half-a-billion dollars will be spent to help frontline nurses. He spoke to Jim Gould.
Phenomenal rise in child rape cases in India: correspondent
Listen
Police in the Indian capital Delhi have arrested a 28-year-old man after he allegedly raped his 8-month-old cousin. Reports said the girl is in critical condition in a local hospital, where she was bought after the incident on Sunday. Police said the baby suffered severe injuries to her vital organs and was on ventilator support, and had undergone several surgeries. RTHK's correspondent in Delhi, Murali Krishnan, told Jim Gould that cases of child rape in the country have seen a phenomenal rise in recent years.