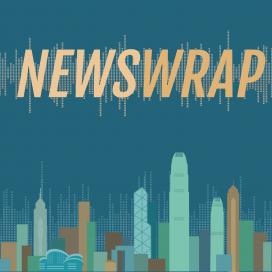 Newswrap
Description:
Our main evening newscast. Weekdays 18:00 - 19:00.
Presenter:
RTHK Newsroom
Now playing:
足本播放 Play full episode
Selected audio segments:
Renewed call for extension of anti-bribery laws
Listen
The Court of Appeal's decision to dismiss former chief executive Donald Tsang's bid to overturn his conviction for misconduct in public office has led to renewed calls for the government to extend the scope of anti-bribery laws. Democratic Party lawmaker Lam Cheuk-ting, who's a former ICAC investigator, says the administrations of both CY Leung and Carrie Lam have been dragging their feet on extending the Prevention of Bribery Ordinance to include the Chief Executive. Annemarie Evans asked Lam why he thought there hasn't been any action.
WhatsApp introduces safeguards after India mob lynchings
Listen
The messaging platform WhatsApp has introduced safeguards on its software in India, after a series of mob lynchings in the country resulting in the deaths of more than two dozen people since April. False rumours about child kidnappers – passed along on WhatsApp – led to the lynchings, and this effort to prevent a repeat of the murders. RTHK's Delhi correspondent Murali Krishnan spoke to Annemarie Evans.