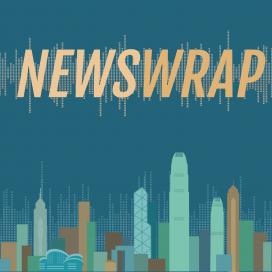 Newswrap
Description:
Our main evening newscast. Weekdays 18:00 - 19:00.
Presenter:
RTHK Newsroom
Now playing:
足本播放 Play full episode
Selected audio segments:
Shenzhen will not replace Hong Kong, despite favourable policies: expert
Listen
An economic expert on Monday said plans announced by Beijing over the weekend to reform Shenzhen's legal, financial, medical and social sectors, won't affect Hong Kong's status as an international financial centre. Andy Kwan - the director of the ACE Centre for Business and Economic Research - said the SAR has many advantages over Shenzhen. Under the plan, Shenzhen will play "a key role" in science and technology innovation in the Greater Bay Area. It will also be granted favourable policies including privileges in yuan internationalisation. So Annemarie Evans asked him why he didn't think Shenzhen would replace Hong Kong in the short to medium term.
UK govt report predicts dire consequences for a no-deal Brexit
Listen
A leaked British government report that warned of food and medicine shortages in the event of a no-deal Brexit, has sparked more jitters across the UK. Cabinet minister Michael Gove said it outlined a "worst-case scenario". RTHK's London correspondent Gavin Grey told Annemarie Evans the report painted a pretty bleak picture of Britain if it left the EU without a deal at the end of October.