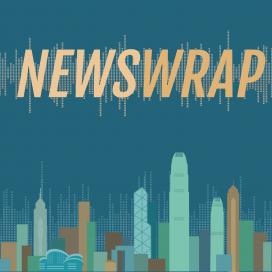 Newswrap
Description:
Our main evening newscast. Weekdays 18:00 - 19:00.
Presenter:
RTHK Newsroom
Now playing:
足本播放 Play full episode
Selected audio segments:
Xiaomi's IPO might be over-subscribed several hundred times
Listen
The Executive Director of Research at Kingston Financial Group, Dickie Wong, says Xiaomi's initial public offering would be one of the biggest this year if it is given approval to list on the Hong Kong stock exchange. He said the company has a bright future not only on the mainland but also in other countries where it operates. Wong told Ben Tse that he expects the IPO to be over-subscribed several hundred times.
Rudy Giuliani has complicated matters for Trump
Listen
A prominent new member of Donald Trump's legal team, Rudy Giuliani, says the president personally reimbursed US$130,000 to his long-time lawyer, Michael Cohen, for buying silence of a porn star about an alleged affair with Trump. Stormy Daniels, whose real name is Stephanie Clifford, claims she had an affair with Trump in 2006 and was paid the sum as part of a "hush agreement." Trump had previously denied all knowledge of the payment to Daniels, before admitting last week that Cohen struck a deal with her on his behalf. In an interview with Fox News, Giuliani said the money was paid by Trump's lawyer out of his law firm funds and the president reimbursed that over a period of several months. He added that the payment did not represent an election campaign financing violation because it was not campaign money. The executive director of the Hong Kong America Center, Glenn Shive, told Annemarie Evans that Giuliani has complicated matters.