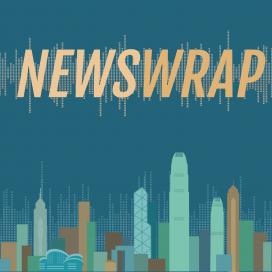 Newswrap
Description:
Our main evening newscast. Weekdays 18:00 - 19:00.
Presenter:
RTHK Newsroom
Now playing:
足本播放 Play full episode
Selected audio segments:
India's top court moves rape and murder trial amid tensions
Listen
India's Supreme Court has moved the trial of a group of Hindu men accused of the rape and murder of an eight-year-old Muslim girl from the northern state of Jammu and Kashmir to Punjab. The decision was taken amid communal tensions, saying fear and a fair trial couldn't co-exist. The decision also comes as police in eastern India revealed that a teenager was battling for her life, after being raped and set on fire. It was the second such case in the state of Jharkhand in as many days. RTHK's South Asia correspondent, Murali Krishnan, spoke to Jim Gould about the Supreme Court's decision and how the country had been shaken by horrific sexual assaults in recent years.