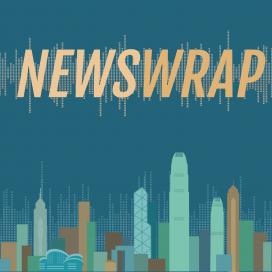 Newswrap
Description:
Our main evening newscast. Weekdays 18:00 - 19:00.
Presenter:
RTHK Newsroom
Now playing:
足本播放 Play full episode
Selected audio segments:
Hong Kong gears up for Christmas holiday
Listen
It's Christmas Eve and many people are out and about celebrating. Crowds are expected at many of the city's party hotspots, and special traffic arrangements have been put in place to facilitate the holiday celebrations. The MTR will be running services around the clock into Christmas day, and some bus and minibus services have also been extended. RTHK's Damon Pang told Annemarie Evans how people in Lan Kwai Fong have been gearing up for the festivities.
Former Pakistan PM Nawaz Sharif sentenced to 7 years
Listen
A court in Pakistan has sentenced former Prime Minister Nawaz Sharif to seven years in prison for corruption and acquitted him in a second case. The verdict came after Sharif was removed from power last year over corruption allegations. He's accused of possessing assets beyond his known sources of income... and was arrested after the ruling was announced. Sharif was sentenced to 10 years in prison in July over the purchase of luxury apartments in London, and he's appealed against that ruling. Annemarie Evans spoke to RTHK's South Asia correspondent, Murali Krishnan about the latest verdict.