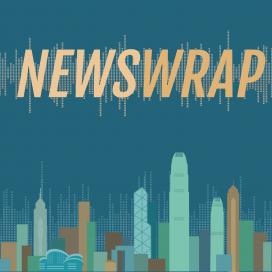 Newswrap
Description:
Our main evening newscast. Weekdays 18:00 - 19:00.
Presenter:
RTHK Newsroom
Now playing:
足本播放 Play full episode
Selected audio segments:
Unified regulatory regime idea concerns educator
Listen
The chairman of the Federation for Self-financing Tertiary Education, Peter Yuen, says they don't agree with the suggestion that all self-financing institutions should be regulated under the same regime. That was one of 13 recommendations put forward by a government-appointed task force that has been looking into issues surrounding the development of the self-financing post-secondary education sector. It suggested a unified regulatory regime would help level the playing field, by ensuring academic quality and good governance. Professor Yuen spoke to Ben Tse about his concerns with the idea.
Time running out for trapped coal miners in Meghalaya
Listen
Hope is running out for 15 miners who have been trapped in an illegal coal mine in northeastern India for nearly two weeks. The shaft of the illegally constructed mine was flooded in Meghalaya state on December 13, trapping the men inside. Rescue efforts to save them have also been hampered by more flooding. RTHK's New Delhi correspondent, Murali Krishnan, told Annemarie Evans that authorities have all but given up hope of pulling anyone out alive.