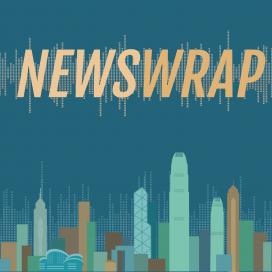 Newswrap
Description:
Our main evening newscast. Weekdays 18:00 - 19:00.
Presenter:
RTHK Newsroom
Now playing:
足本播放 Play full episode
Selected audio segments:
'Kai Tak tender results will be a good indicator for property market performance in 2019'
Listen
The government says it will put to tender four residential sites under its Land Sale Programme in the final quarter of the financial year. Two of them are in Kai Tak, one in Lantau, and one in Yuen Long. They are expected to generate around 1,860 units. David Faulkner, executive director of Valuation & Advisory Services in Asia with Colliers International, told RTHK's Jim Gould he believes the prices fetched for the Kai Tak sites will serve as a good barometer for the housing market next year.
Benedict Cumberbatch transforms himself into Brexit mastermind in new drama
Listen
Britain's exit from the European Union has rarely been out of the headlines since the country made the historic decision to go it alone in 2016. Given how utterly Brexit dominates the news bulletins, newspapers and public discourse, a fictionalised drama about the EU referendum might seem surplus to requirements. However, the British actor known for starring as Sherlock Holmes, will now be playing the little known Dominic Cummings, the man who masterminded the Vote Leave campaign. Benedict Cumberbatch will be starring in 'Brexit: The Uncivil War', a Channel 4 drama about how the Vote Leave campaign emerged triumphant. The program will be aired on January 7th. RTHK's London correspondent Gavin Grey told RTHK's Annemarie Evans that it is ironic for Cumberbatch to star in the role, given his strongly anti-Brexit stance.