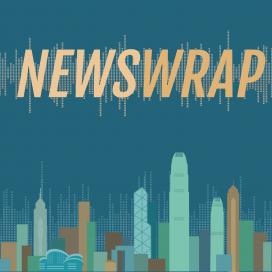 Newswrap
Description:
Our main evening newscast. Weekdays 18:00 - 19:00.
Presenter:
RTHK Newsroom
Now playing:
足本播放 Play full episode
Selected audio segments:
'Beijing's criticism gives impression it's putting pressure on judiciary'
Listen
China's top legislative affairs body has criticised Hong Kong's High Court for ruling the emergency anti-mask law unconstitutional, saying that only it has the power to make such rulings. The court here ruled yesterday that the law contravened nine articles of the Basic Law, and those comments from Beijing are raising fresh concerns about the SAR's judicial independence. Annemarie Evans asked Civic Party leader Alvin Yeung for his thoughts on the comments from Beijing
South Korea worried US will demand regular hike in military payments
Listen
The United States and South Korea have abruptly broken off talks on the cost of the US military operation on the peninsula. It came amid reports that President Trump is demanding a massive increase in payments. Annemarie Evans asked RTHK's Seoul correspondent, Frank Smith if he agreed with Trump.