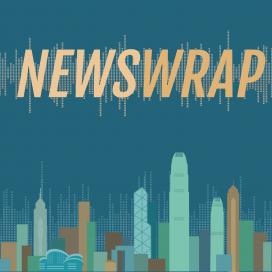 Newswrap
Description:
Our main evening newscast. Weekdays 18:00 - 19:00.
Presenter:
RTHK Newsroom
Now playing:
足本播放 Play full episode
Selected audio segments:
HK govt 'not proactive enough' in tackling new virus: expert
Listen
The head of the University of Hong Kong's Centre for Infection, Ho Pak-leung, on Tuesday said the dramatic surge in the number of cases of the new coronavirus in the past few days could mean it has already mutated to spread more readily among people. He also said the Hong Kong government's preventive measures are not proactive enough. Ho said it should set up "fever clinics" to separate possible cases of the Wuhan virus from other illnesses. He also told Janice Wong the public needs to step up personal hygiene immediately.
'Time constraints no excuse for not holding by-elections'
Listen
The authorities have announced they won't be holding by-elections to fill the Legco seats previously held by the pro-democracy camp's Au Nok-hin and Gary Fan. The officials say given the city's social unrest, by the time they could arrange the polls, it would almost be the end of the current Legco term. Annemarie Evans asked political commentator Joseph Cheng if time constraints is a good enough reason not to hold by-elections.