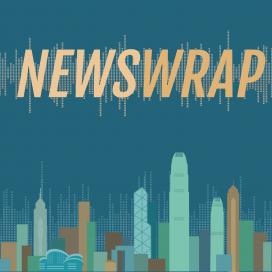 Newswrap
Description:
Our main evening newscast. Weekdays 18:00 - 19:00.
Presenter:
RTHK Newsroom
Now playing:
足本播放 Play full episode
Selected audio segments:
'Good to see' government also investing in future of HK economy: expert
Listen
The Financial Secretary Paul Chan has heeded calls from across the political spectrum for a HK$10,000 cash handout to all Hong Kong adult residents in his budget speech. He insists it's an "exceptional" measure that will not jeopardise the SAR's long-term financial well-being. The handouts, along with a raft of other relief measures, are expected to bring a record-shattering budget deficit of HK$139 billion in the next financial year, with government books expected to remain in the red until 2025. The deficit for the current year is expected to come in at HK$38 billion. Jim Gould asked John Timpany, Regional Tax Partner-in-Charge of KPMG, for his reaction to those numbers.
'Cash handouts are just a temporary fix for society's discontent'
Listen
Financial Secretary Paul Chan stressed that the cash handout plan won't cause a long-term burden to the government's fiscal account. He says the handout is intended to boost the economy - and it's not about trying to win over public sentiment following months of protest last year. Political commentator Chung Kim-wah, who's an honorary director of the Public Opinion Research Institute, gave Annemarie Evans his thoughts on the cash handout and other measures outlined in the budget speech.