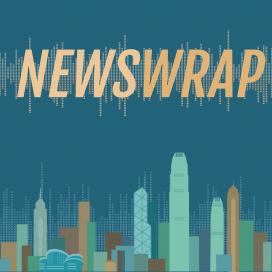 Newswrap
Description:
Our main evening newscast. Weekdays 18:00 - 19:00.
Presenter:
RTHK Newsroom
Now playing:
足本播放 Play full episode
Selected audio segments:
Carrie Lam's election platform may not help her much: academic
Listen
An academic says Chief Executive-contender Carrie Lam seems to be trying to draw the public's attention on livelihood issues in her election platform. But Professor Ma Ngok from the Chinese University's Department of Government and Public Administration says they will not help her much in terms of popularity. He says the upcoming Chief Executive Election is more about Hong Kong's core values and its relationship with the central government. He also tells Annemarie Evans that Lam has so far not been able to show that she has the ability to communicate with the pan-democratic camp.


Independent enquiry into child sexual abuse to be significant: correspondent
Listen
An Independent Inquiry into Child Sexual Abuse in England and Wales is to hold its first public hearings later on Monday. It will start by examining the plight of up to 10,000 British children sent to Australia between 1945 and 1974. It will eventually investigate claims against councils, religious organisations, the armed forces as well as public and private institutions. But the inquiry has been dogged by controversy since it was set up in 2014, and is now on its fourth chairwoman. UK correspondent Peter Anderson tells Annemarie Evans about the importance of the enquiry.