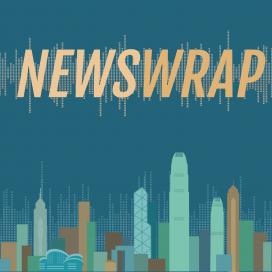 Newswrap
Description:
Our main evening newscast. Weekdays 18:00 - 19:00.
Presenter:
RTHK Newsroom
Now playing:
足本播放 Play full episode
Selected audio segments:
Taiwan putting politics before rule of law: Ronny Tong
Listen
Taipei has accused the SAR government of using a murder case involving two Hongkongers to attempt to degrade the island's sovereignty. The comment, from Taiwan's Mainland Affairs Council, comes after Taipei said it would not accept the return of murder suspect Chan Tong-kai unless Hong Kong provides it with more evidence of his alleged crime through a mutual legal assistance process. Annemarie Evans asked Executive Councillor and barrister Ronny Tong if he thinks the latest move by Taiwan was politically motivated.
'Australian government trying to stop media from doing its job'
Listen
Australian newspapers on Monday blacked out their front pages as part of a nationwide campaign for media freedom. They said the government's strict security legislation prevents them from keeping the public properly informed. Annemarie Evans told RTHK's Australia correspondent Gerry Gannon she was surprised at how strict and repressive some of the rules governing the media are in Australia.