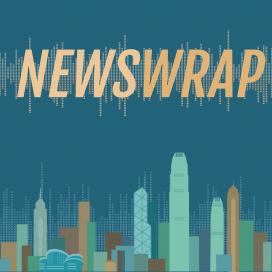 Newswrap
Description:
Our main evening newscast. Weekdays 18:00 - 19:00.
Presenter:
RTHK Newsroom
Now playing:
足本播放 Play full episode
Selected audio segments:
Xiao's apparent abduction will have serious effect on Hong Kong: analyst
Listen
China analyst, Willy Lam, says the apparent abduction of mainland tycoon, Xiao Jianhua, by mainland security agents will have a devastating effect on the One Country, Two Systems principle. He says the agents' action will also be very detrimental to the territory's status as an international financial centre. Lam says this will discourage business people from the mainland from taking up residency in the city in order to do business on the mainland. He tells Annemarie Evans that the Chief Executive, CY Leung, should go to Beijing to find out what has actually happened in Xiao's case.
Philippine police accused of extrajudicial killings
Listen
The Philippine Defence Ministry has asked President Rodrigo Duterte to officially order the military to take part in his war on drugs, after he floated the idea in a speech to army generals. Meanwhile, Amnesty International has accused the Philippine police of systematically planning extrajudicial killings. It stated in a report that such action may constitute "crimes against humanity". More than 7,000 people have been killed since Duterte launched his campaign against the drug trade in July. RTHK's Manila correspondent, Alan Robles, tells Annemarie Evans the key points in the report.