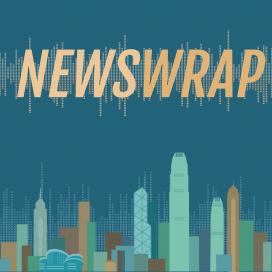 Newswrap
Description:
Our main evening newscast. Weekdays 18:00 - 19:00.
Presenter:
RTHK Newsroom
Now playing:
足本播放 Play full episode
Selected audio segments:
Carrie Lam doing the right thing by visiting districts
Listen
Carrie Lam has spent her first full day as Chief Executive-elect greeting residents in five districts. She made stops in Central, Tsuen Wan, Sha Tin, Kwun Tong and Hung Hom to help her "connect" with the public. Lam's meet-the-people tour came after she dropped in on representatives of the executive, legislative and judicial branches. The leader of the Liberal Party, Felix Chung, says what she is doing is correct.


Russian opposition leader jailed for 15 days
Listen
Russian opposition leader Alexei Navalny, who organised a wave of nationwide protests against government corruption that rattled authorities, has been jailed for 15 days by a Moscow court for resisting police orders. He was arrested as he walked to a protest in Moscow on Sunday, after tens of thousands of anti-corruption demonstrators took to the streets across Russia. Russian police have been criticised for being heavy-handed towards the unauthorised protests. RTHK's Moscow correspondent, Fred Weir, speaks to Annemarie Evans.