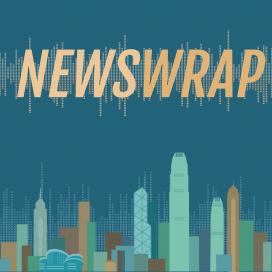 Newswrap
Description:
Our main evening newscast. Weekdays 18:00 - 19:00.
Presenter:
RTHK Newsroom
Now playing:
足本播放 Play full episode
Selected audio segments:
Increase manpower in emergency wards to ease overcrowding: patients' group
Listen
A patients' group says the serious overcrowding in accident and emergency wards at public hospitals should be alleviated by increasing manpower and not by increasing the fee from HK$100 to HK$180. The chairman of Hong Kong Patients Voices, Alex Lam, says an increase in fee will only discourage low-income patients from seeking medical help. He also tells Jim Gould that there are insufficient out-patient clinics where patients could go to.
Talk about pardoning "wrong and premature"
Listen
The lawmaker representing the legal sector, Dennis Kwok, says talk about pardoning those involved in the 2014 Occupy protests is "wrong and premature" at this stage. He says the courts are dealing with the cases that arose from the protests and one should allow them to make their rulings before making other suggestions. Kwok tells Jim Gould that although the Basic Law allows the Chief Executive to pardon individuals, such power should be used very carefully.