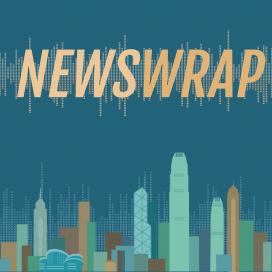 Newswrap
Description:
Our main evening newscast. Weekdays 18:00 - 19:00.
Presenter:
RTHK Newsroom
Now playing:
足本播放 Play full episode
Selected audio segments:
BCA tests not too difficult, say students
Listen
Some primary three students who began taking a controversial school-assessment test on Thursday say it was not as hard as they had thought. The Basic Competency Assessments, or BCA, is a revamped version of the Territory-wide System Assessment, or TSA that was criticised for placing too much pressure on students. A group concerned with the local education system, Parents United of Hong Kong, has been asking parents to boycott the BCA tests. Its spokeswoman, Doreen Ho, tells Ben Tse that although some students felt the BCA tests were not hard, it's the idea behind them that matters.
Emmanuel Macron comes out as the favourite candidate
Listen
Emmanuel Macron, the centrist candidate for the French presidency, has cemented his position as the favourite in Sunday's vote after a quarrelsome televised debate with his nationalist rival, Marine Le Pen. For more than two-and-a-half hours, the two traded accusations and insults, with Le Pen apparently determined to tarnish her rival's reputation. The tactic appears to have failed, with two-thirds of viewers judging Macron to have been more convincing. But RTHK's London correspondent, Gavin Grey, tells Annemarie Evans that Le Pen should not be discounted from becoming the next president just yet.