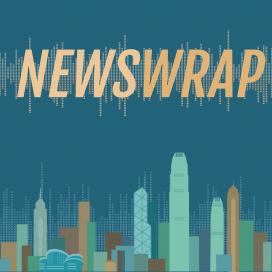 Newswrap
Description:
Our main evening newscast. Weekdays 18:00 - 19:00.
Presenter:
RTHK Newsroom
Now playing:
足本播放 Play full episode
Selected audio segments:
Public needs to trust government before it enacts Article 23
Listen
The convenor of the Progressive Lawyers Group, Kevin Yam, says, ideally, a government trusted by the people needs to be in place before national security legislation can be enacted. Earlier, Lau Siu-kai, a vice-chairman of Beijing's top thinktank on Hong Kong, urged Chief Executive Carrie Lam to educate the public on national security laws, but not enact them yet. Yam told Annemarie Evans it was difficult to discuss the legislation without a clear idea of what they would be.
Student stress 'alarming'; curriculum in need of review
Listen
A large-scale survey has found that a majority of senior secondary students are under a lot of stress – and the curriculum makes them feel very frustrated. The Polytechnic University carried out a study, which looked at the psychological well-being of more than 10,000 students over a decade. Professor Daniel Shek, who led the study, told Priscilla Ng that the current school curriculum is too exam-oriented and cannot hold students' interest.