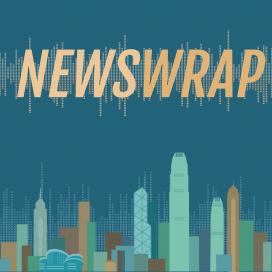 Newswrap
Description:
Our main evening newscast. Weekdays 18:00 - 19:00.
Presenter:
RTHK Newsroom
Now playing:
足本播放 Play full episode
Selected audio segments:
Legal action will be taken to recover documents fom school
Listen
A government-appointed board member of the Hing Tak School in Tuen Mun, Stephen Lui, says legal action will be taken to recover important documents that have gone missing at the school. He says they are needed to investigate allegations that student numbers were inflated to avoid closure. The school's recently-sacked headmistress, Chan Cheung-ping, reportedly asked her lawyer and others to pack up items from her former office. Lui tells Annemarie Evans that a new headmistress has been appointed and hopes she would be able to rectify the problems at the school.
Companies may be sued for man-made climate change
Listen
While people in Texas and Louisiana struggle to cope with the impact of Hurricane Harvey, many environmental groups are asking if man-made climate change should be blamed - at least in part - for the disaster. Writing in the journal, Nature Geoscience, they argue that in future, company directors and government agencies could be held legally responsible for events which were previously regarded as natural disasters. Meanwhile, serious flooding has also hit India. Roads in low-lying areas of Mumbai remain underwater after the city received a month's worth of rain in a single day. RTHK's South Asia correspondent, Murali Krishnan, spoke to Annemarie Evans.