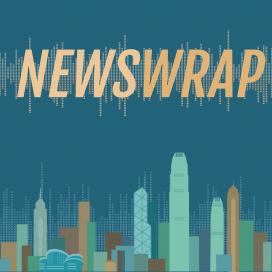 Newswrap
Description:
Our main evening newscast. Weekdays 18:00 - 19:00.
Presenter:
RTHK Newsroom
Now playing:
足本播放 Play full episode
Selected audio segments:
Legislators would have to be careful when enacting anthem law
Listen
University of Hong Kong law professor, Simon Young, says lawmakers would have to be mindful when they enact local legislation to implement the national anthem law. He says they will have to ensure that it complies with the territory's human rights framework. Young's comments came after Beijing approved a new national anthem law, making it a criminal offence for its improper use. It will come into effect on National Day on October 1. Hong Kong will enact local legislation, but there's no timetable yet for that. Young spoke to Annemarie Evans.
Parents would probably choose Hong Kong over Shenzhen to educate their children
Listen
There are 28,000 children born in Hong Kong to non-local parents travelling every day from Shenzhen to attend schools in the territory. But the International Social Service's Hong Kong Branch thinks their parents will not choose Shenzhen as the place to educate their children, despite a decision by the authorities there in April to allow them to study in the city. The Director of Programme at ISS's Cross-Boundary and Inter-Country Social Service, Iris Liu, spoke to Jim Gould.