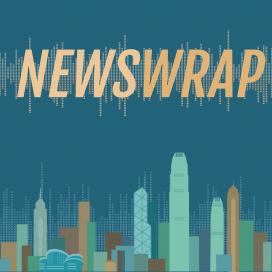 Newswrap
Description:
Our main evening newscast. Weekdays 18:00 - 19:00.
Presenter:
RTHK Newsroom
Now playing:
足本播放 Play full episode
Selected audio segments:
Edward Yiu's case different from that of Agnes Chow: Executive Councillor
Listen
Executive Councillor Ronny Tong says he is frankly relieved that ousted lawmaker Edward Yiu has been cleared by election authorities to run in the LegCo by-election in March. He said pan-democrats would probably be able to retain their Hong Kong Island seat. But Tong told Annemarie Evans that Yiu's case was different from that of Demosisto's Agnes Chow who has been barred from standing as a candidate.
Australian government accused of exporting death
Listen
The Australian government has announced a strategy to become one of the top 10 defence industry exporting countries within a decade through arms sales to other countries. It will create a US$3.1 billion fund to lend to exporters that banks are reluctant to finance, a central defence export office and expand the roles of defence attaches in Australian embassies around the world. Critics have accused the government of exporting death. RTHK's Australia correspondent Gerry Gannon told Annemarie Evans that there are concerns where the weapons would end up.