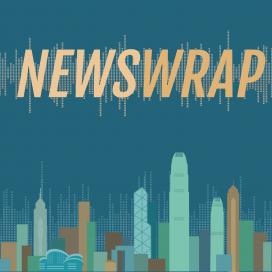 Newswrap
Description:
Our main evening newscast. Weekdays 18:00 - 19:00.
Presenter:
RTHK Newsroom
Now playing:
足本播放 Play full episode
Selected audio segments:
'Court ruling shows ERO won't solve this political crisis'
Listen
The High Court has ruled that the mask ban introduced by the government under emergency powers last month is unconstitutional. Officials now say the ban will no longer be enforced. The anti-mask law that came into effect on October 5 applied to all public meetings and processions, whether they were lawful or not. It also empowered police officers to require those in a public place to remove their facial covering for identification. The SAR government brought in the mask ban by invoking the colonial-era Emergency Regulations Ordinance, arguing that it was needed in times of public danger. Jim Gould asked legal sector legislator, Dennis Kwok, of the Civic Party for his reaction to the court ruling.
Panorama documentary could spur ICC probe into British military
Listen
The International Criminal Court could open its first investigation into the British military following a BBC programme about alleged war crimes. The investigative programme, Panorama, found evidence the state had covered up killings of civilians by UK troops in Iraq and Afghanistan. The ICC said it took the findings very seriously. Britain's Ministry of Defence has said the allegations are unsubstantiated. The MoD said it had co-operated fully with the ICC and saw no justification for further interventions by the court. RTHK's UK correspondent Gavin Grey gave Annemarie Evans some background to the allegations.