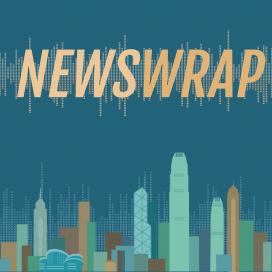 Newswrap
Description:
Our main evening newscast. Weekdays 18:00 - 19:00.
Presenter:
RTHK Newsroom
Now playing:
足本播放 Play full episode
Selected audio segments:
Decision to halt transplant was 'fair'
Listen
A patient at Queen Mary Hospital is now in critical condition, after his liver transplant operation came to an abrupt halt when surgeons discovered the donor had kidney cancer. The patient was on the surgery table when the kidney cancer was confirmed. The Head of Surgery at the hospital, Professor Lo Chung-mau, said it would be ethically wrong to give the patient the liver as it might contain cancer cells. Civic Party lawmaker Dr Kwok Ka-ki told RTHK's Ben Tse that the surgeons' decision was 'fair', because they weren't sure if the cancer had spread to other organs.
Two new suspects named in Bangkok blast probe
Listen
Police investigating a bomb attack two weeks ago at a shrine in Bangkok, have issued arrest warrants for two new suspects. The two, a man and a woman, are believed to be connected to the deadly explosion, which killed 20 people including two Hong Kong women. RTHK's Jim Gould asked our Bangkok correspondent Larry Jagan what is known about the people the police are seeking: