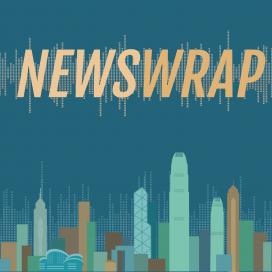 Newswrap
Description:
Our main evening newscast. Weekdays 18:00 - 19:00.
Presenter:
RTHK Newsroom
Now playing:
足本播放 Play full episode
Selected audio segments:
US intelligence warns of Russia meddling in presidential election
Listen
Intelligence officials in the US have warned Congress that Russia is attempting to help President Trump win November's presidential election, according to American media. The assessment was presented to the House Intelligence committee last week, where Republicans questioned its validity. US media say President Trump was reportedly furious when he found out about the classified briefing. RTHK's Moscow correspondent Fred Weir told Annemarie Evans he is also doubtful about the validity of these reports.