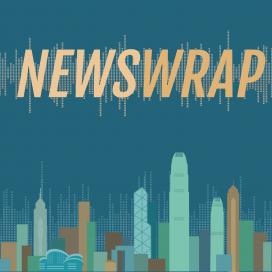 Newswrap
Description:
Our main evening newscast. Weekdays 18:00 - 19:00.
Presenter:
RTHK Newsroom
Now playing:
足本播放 Play full episode
Selected audio segments:
Mainland battles spread of Wuhan virus
Listen
Mainland authorities are imposing strict travel restrictions in more than dozen cities across Hubei Province, which at the centre of the outbreak of a new respiratory virus that's already killed 26 people. In all, some 40 million residents have been urged not to travel. The measures come as health officials announced a sharp increase in the number of people infected with the virus, and several neighbouring countries announced individual suspected or confirmed imported cases. China analyst Mark O'Neill told Annemarie Evans that the mainland is better prepared for dealing with such outbreaks, given the experience with Sars in 2003, but the fear now is that authorities have acted too late.
Crowds stay away from usually busy New Year fair
Listen
The largest Lunar New Year fair in Hong Kong at Victoria Park is usually bustling with activity, but with the city still reeling from months of protest, and facing the new threat of the Wuhan virus, the atmosphere is quite different this year. Our reporter Jimmy Choi told Jim Gould that there are much fewer people at the fair – a stark contrast to previous years.