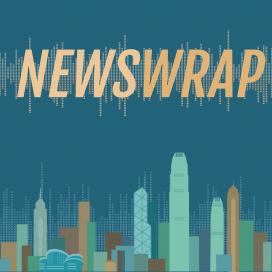 Newswrap
Description:
Our main evening newscast. Weekdays 18:00 - 19:00.
Presenter:
RTHK Newsroom
Now playing:
足本播放 Play full episode
Selected audio segments:
HA still to decide on suspension length for lead-linked contractors
Listen
The chairman of the Housing Authority's Tendering Committee, Cheung Tat-tong, says the authority is still deciding what would be the appropriate length of suspension for four contractors who have been linked to the lead water scandal. Cheung said the authority needs to consider its commitment to build residential flats, the cost of excluding these contractors for any period of time, and whether there would be a competitive bidding process without the four contractors. On Friday, contracts were awarded by the authority for the building of public housing and Home Ownership Scheme flats and a community centre, but the four contractors weren't considered. Jim Gould asked Cheung for more details about the new contracts.
Residents flee Kunduz as fighting rages
Listen
An estimated 6,000 residents have fled the Afghan city of Kunduz, as explosions and gunfire rock the city. Government forces are trying to extend their control over Kunduz, which was seized by Taliban fighters this week. Remnants of the Taliban have been fighting back, even as government forces control much of the city. Annemarie Evans asked Kabul journalist Roxanna Shapour for the latest.