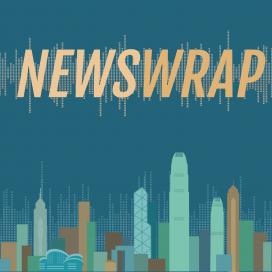 Newswrap
Description:
Our main evening newscast. Weekdays 18:00 - 19:00.
Presenter:
RTHK Newsroom
Now playing:
足本播放 Play full episode
Selected audio segments:
CE's claim that govt is isolated is stunning: Willy Lam
Listen
In a new leaked audio recording obtained by the Reuters news agency, Chief Executive Carrie Lam was said to have lamented her government's isolation. She was heard telling members of the business community that she has "nothing" apart from the city's 30,000-strong police force to deal with the current social unrest. Defending accusations that the government had not taken a firm-enough stance against anti-extradition bill demonstrators, she said taking too strong a position could be counter-productive because the government has no support. Annemarie Evans spoke to Professor Willy Lam of Chinese University and asked him what he made of the CE's remarks.
'Tax on vacant private flats a good first step but won't fix social unrest'
Listen
The government is pushing ahead with a vacancy tax on idle private flats. The Chief Executive Carrie Lam proposed a vacancy tax last year as part of plans to deter developers from hoarding and to speed up the supply of new flats. The bill was gazetted on Friday and will be discussed by lawmakers after the Legco summer break. The Civic Party had called for a progressively higher rate of tax for developers who hold on to vacant flats for longer. Jim Gould asked Civic Party lawmaker Dennis Kwok how effective he thought the bill will be in its current form without this provision.