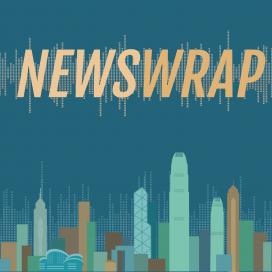 Newswrap
Description:
Our main evening newscast. Weekdays 18:00 - 19:00.
Presenter:
RTHK Newsroom
Now playing:
足本播放 Play full episode
Selected audio segments:
Relief fund set up for people affected by protests
Listen
A relief fund newly set up by prominent pro-government figures to help people who are affected by the ongoing unrest says it welcomes anyone, including protesters, to apply. One of the AHK Fund's trustees, Kennedy Wong, who's also a local deputy to the Chinese People's Political Consultative Conference, told Jim Gould that they noticed more people were suffering as a direct result of the protests and had set up the fund to offer what help they could.
Sri Lanka goes to the polls
Listen
Sri Lankans are voting on Saturday in a presidential election with a record 35 candidates. Sri Lanka's controversial former defence chief, who played a leading role in crushing Tamil rebels in a bloody civil war that ended 10 years ago, has been nominated as the opposition's presidential candidate in the forthcoming election. Gotabhaya Rajapaksa is loathed by Sri Lanka's minority Tamils but celebrated as a hero by many in the majority Sinhalese population, particularly hardliners. Annemarie Evans asked RTHK's South Asia correspondent Murali Krishnan what could be expected from the election.