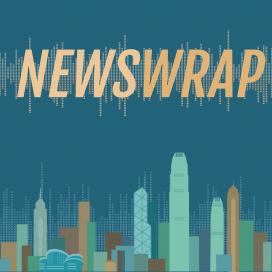 Newswrap
Description:
Our main evening newscast. Weekdays 18:00 - 19:00.
Presenter:
RTHK Newsroom
Now playing:
足本播放 Play full episode
Selected audio segments:
Carrie Lam's campaign is "old wine in new bottle"
Listen
Carrie Lam has promised to usher in a new style of governance that allows for more public participation and a freer business environment. She was speaking after unveiling her campaign slogan – "We Connect" – at a rally attended by her supporters including business leaders and former government officials. However, the director of the Social Policy Studies Centre at Polytechnic University, Chung Kim-wah, questioned the validity of her presentation and said she was proposing nothing new. He told Annemarie Evans that Lam had yet to explain how she planned to tackle issues relating to poverty relief, education and other key areas.
Mattis should talk to South Korea's next leader
Listen
The US Defence Secretary James Mattis is touring Asia to shore up Washington's ties in the region that have been rattled by some pronouncements of President Donald Trump. However, with the current President Park Geun-hye facing impeachment, RTHK's correspondent Frank Smith thinks the US should be talking to South Korea's next administration. He told Annemarie Evans how the Trump administration may act moving forward.