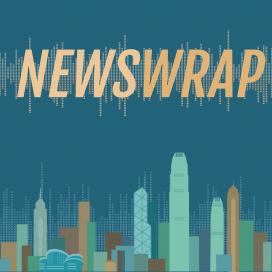 Newswrap
Description:
Our main evening newscast. Weekdays 18:00 - 19:00.
Presenter:
RTHK Newsroom
Now playing:
足本播放 Play full episode
Selected audio segments:
Cathay's woes might worsen
Listen
Cathay Pacific's woes might worsen as mainland airlines and those in other countries take a greater share of its market. Will Horton, a senior analyst of Centre for Aviation based in Sydney in Australia, says mainland airlines are just "warming-up" and Cathay could face even stiffer competition. He tells Jim Gould that this may put pressure on staff salaries and affect their productivity.
Voting begins in general election in the Netherlands
Listen
People in the Netherlands have begun voting in a general election that's being watched closely to see how well the anti-Islam, anti-immigration politician, Geert Wilders, performs. The Dutch prime minister and leader of the main centre-right party, Mark Rutte, has said the election is an opportunity for voters to beat what he called the wrong sort of populism. Twenty-eight parties are contesting. RTHK's London correspondent, Gavin Grey, tells Annemarie Evans that immigration might dominate the election.