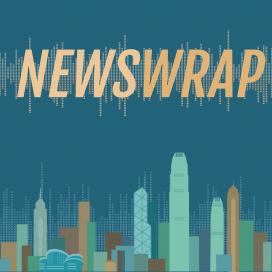 Newswrap
Description:
Our main evening newscast. Weekdays 18:00 - 19:00.
Presenter:
RTHK Newsroom
Now playing:
足本播放 Play full episode
Selected audio segments:
Rights of sexual minorities is not a minor issue anymore: academic
Listen
More than 70 businesses and rights groups in Hong Kong have backed the Equal Opportunities Commission's call to introduce legislation to protect the rights of sexual minorities. The Gender Research Centre at the Chinese University of Hong Kong says the anti-discrimination law is important for the territory if it's to maintain its competitiveness and standing in the global arena. The centre's Associate Director, Professor Suen Yiu-tung, tells Annemarie Evans that people belonging to sexual minority groups are telling them that they may consider leaving Hong Kong if nothing is done to protect their rights.
Outcry for more rehabilitation bus services have fallen on deaf ears: lawmaker
Listen
Labour Party lawmaker, Fernando Cheung, says the shortage of government-funded rehabilitation bus services for the disabled has been in existence for years. He says all their outcries over the years to increase the number of buses have fallen on deaf ears. Cheung was responding to the findings of an investigation by the Ombudsman's office that showed the number of buses deployed to ferry the disable were seriously inadequate. He tells Ben Tse that it's totally unacceptable that there were more than 10,000 unsuccessful requests for the bus service and more than 30,000 withdrawals of bookings in 2015.