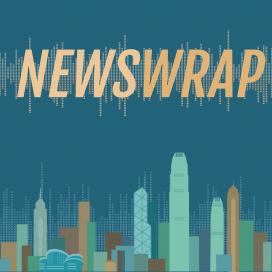 Newswrap
Description:
Our main evening newscast. Weekdays 18:00 - 19:00.
Presenter:
RTHK Newsroom
Now playing:
足本播放 Play full episode
Selected audio segments:
Food trucks unlikely to survive, says lawmaker
Listen
Civic Party lawmaker Kwok Ka-ki says the government's plans to relax requirements for food trucks won't help them to survive. The government's proposed allowing struggling operators to set up at three new sites, in addition to the existing four locations. Kwok told Ben Tse that the idea of food trucks is good, but the government's direction for them has been unacceptable.
Australia moves to tighten citizenship laws
Listen
The government in Australia has announced changes to its citizenship laws. It follows a move earlier this week to scrap the current four-year skilled-migrant visas and adopt more stringent tests for applicants. The changes are expected to assess migrants' attitude to religious freedom and gender equality. Perpetrators of domestic violence or people who've been involved in organised crime could be barred. RTHK's Australia correspondent Gerry Gannon told Annemarie Evans that the move comes as Prime Minister Malcolm Turnbull's government struggles in the polls and comes under pressure from right-wing elements.