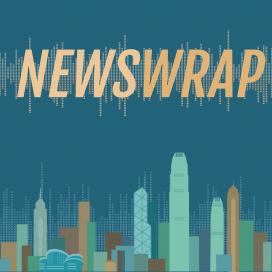 Newswrap
Description:
Our main evening newscast. Weekdays 18:00 - 19:00.
Presenter:
RTHK Newsroom
Now playing:
足本播放 Play full episode
Selected audio segments:
Water conservation in HK not important, suggests survey
Listen
A survey suggests a majority of people in Hong Kong don't think water conservation is important. According to the University of Hong Kong study, less than half of about 500 respondents believe it's an urgent matter. That's in contrast to Macau and Guangzhou where the percentages of people who think saving water is important are much higher. The study also found that most respondents don't think the people of Hong Kong do much to conserve water. An Associate Professor of Geography at the university, Frederick Lee, tells Jim Gould that people in Hong Kong have a perception that the territory has more than enough water.
Summit in Australia decides on recognition of its first people
Listen
More than 200 indigenous leaders have spent three days at a major summit in central Australia to discuss changes to the country's constitution to recognise the nation's first people. Australia does not mention Aboriginal and Torres Strait Islander people in its constitution, but there is debate over the form recognition should take. RTHK's Australia correspondent, Gerry Gannon, tells Annemarie Evans that the summit came up with a decision that was much stronger than expected.