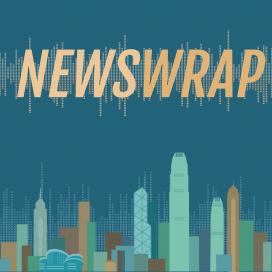 Newswrap
Description:
Our main evening newscast. Weekdays 18:00 - 19:00.
Presenter:
RTHK Newsroom
Now playing:
足本播放 Play full episode
Selected audio segments:
Carrie Lam may have faced hurdles in forming cabinet
Listen
An academic says Carrie Lam probably faced many hurdles from Beijing in choosing principal officials for her cabinet. Chung Kim-wah, who's an assistant professor of Applied Social Sciences at the Polytechnic University, says the line-up doesn't appear to be made up of people that she had preferred. He also says the damage done to Hong Kong society by the outgoing administration of CY Leung over the past years could also have discouraged people from joining Lam's cabinet. But Professor Chung tells Annemarie Evans that he doesn't think Leung would be able to play an influential role in the new government.


Dog meat festival begins in China
Listen
A controversial dog meat festival has begun in the city of Yulin, despite earlier reports that it had been cancelled or toned down this year. The Lychee and Dog Meat Festival takes place annually in Guangxi province. Earlier this year, US campaigners claimed that vendors had been told by the authorities not to sell dog meat. But stall holders have told the BBC they had heard nothing about this from officials. Reports from Yulin said dead dogs could be seen hanging from meat hooks at stalls in Dongkou market, the biggest in the city. There are also reports of a heavy police presence on the streets. China analyst, Mark O'Neill, told Annemarie Evans that opposition against the festival is growing within China.