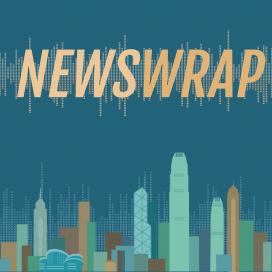 Newswrap
Description:
Our main evening newscast. Weekdays 18:00 - 19:00.
Presenter:
RTHK Newsroom
Now playing:
足本播放 Play full episode
Selected audio segments:
More people believe students were at fault during 1989 pro-democracy movement in Beijing: survey
Listen
A survey shows that the number of respondents who believe students were at fault in the 1989 pro-democracy movement on the mainland that led to the June 4th massacre at Beijing's Tiananmen Square, has risen to a new high. The University of Hong Kong recently polled 1,000 people. Twenty-two percent said the students "did the wrong thing" - that's the highest figure since the survey began in 1993. By contrast, nearly 70 percent said the mainland government "did the wrong thing". And, more than half of the respondents said the student movement should be vindicated, while 27 percent said it shouldn't be. Lee Cheuk-yan is the secretary of the Hong Kong Alliance in Support of Patriotic Democratic Movements in China - which organises the annual candlelight vigil at Victoria Park. Annemarie Evans asked him about his thoughts on the survey.
Government should relax requirements for allowance: academic
Listen
An associate professor of social work from the Chinese University has called on the government to lower the number of working hours required for people to apply for the Low-income Family Allowance. The scheme has received a lacklustre response so far and has fallen well short of the government's original estimate of helping 200,000 families. Currently, applicants need to work at least 192 hours a month to be eligible for full subsidies - or 144 hours for the basic allowance. Professor Wong Hung tells Jim Gould that it is this requirement that has deterred many grassroots families from applying because it is too harsh or difficult to meet.