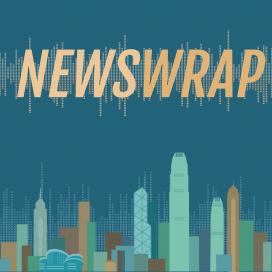 Newswrap
Description:
Our main evening newscast. Weekdays 18:00 - 19:00.
Presenter:
RTHK Newsroom
Now playing:
足本播放 Play full episode
Selected audio segments:
Private doctors should be allowed to work in public hospitals
Listen
The Hong Kong Medical Association has urged the Hospital Authority to make it easier for private doctors to work part-time at public hospitals. It said currently, private doctors must sign long-term contracts with the authority if they want to work part-time at public hospitals. The association's president Dr Choi Kin said more private doctors could help tackle the current surge in flu patient numbers at public hospitals, if the red tape is cut. But he tells Priscilla Ng that he doesn't think the Hospital Authority is very keen about having private doctors working in public hospitals.
Thai court delivers verdicts in biggest human trafficking case
Listen
A judge in Bangkok has announced 21 guilty verdicts in Thailand's biggest human trafficking trial which involves more than 100 defendants. A Thai general and other security officials are among those accused of smuggling and trafficking Bangladeshi nationals and Rohingya Muslims - a persecuted minority fleeing Myanmar. RTHK's Southeast Asia correspondent, Larry Jagan, told Annemarie Evans that the case came to light after the discovery of graves of 58 people.