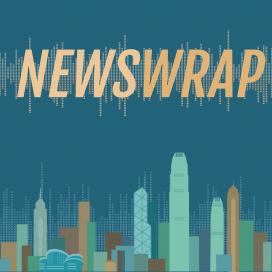 Newswrap
Description:
Our main evening newscast. Weekdays 18:00 - 19:00.
Presenter:
RTHK Newsroom
Now playing:
足本播放 Play full episode
Selected audio segments:
Principal may have been trying to keep school open
Listen
The president of the Professional Teachers' Union, Fung Wai-wah, says the principal of the Hing Tak School may have been trying to keep it open by inflating student numbers. He says although the school might have been under pressure because of shrinking classes, the principal didn't go around dealing with the matter in the correct way. Fung says she might even have broken the law through her actions. He tells Annemarie Evans that his union also received complaints about the case.
Doubts over greenhouse gas data
Listen
A BBC investigation has found that potent, climate-warming gases are being emitted into the atmosphere but are not being recorded in official inventories. Air monitors in Switzerland have detected large quantities of one gas coming from a location in Italy. However, the Italian submission to the UN records just a tiny amount of the substance being emitted. Levels of some emissions from India and China are so uncertain that experts say their records are plus or minus 100 percent. These flaws pose a bigger threat to the Paris climate agreement than US President Donald Trump's intention to withdraw, the researchers said. Annemarie Evans asked RTHK's UK correspondent Gavin Grey whether national governments were fiddling with figures.