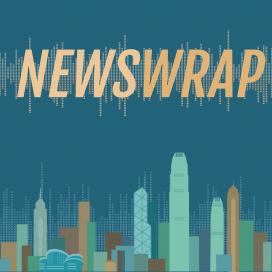 Newswrap
Description:
Our main evening newscast. Weekdays 18:00 - 19:00.
Presenter:
RTHK Newsroom
Now playing:
足本播放 Play full episode
Selected audio segments:
Sending of relief supplies being hampered
Listen
The head of International and Relief Service for Hong Kong Red Cross, Betty Lau, says getting relief supplies to people affected by the powerful earthquake in Sichuan is being hampered by damage to the roads in the region. She says the weather there is cold and warm clothing needs to get to the victims. Lau also tells Annemarie Evans that they are not appealing for donations at this stage.
Maritime Silk Road development will offer great economic benefits: academic
Listen
An assistant professor at Polytechnic University's school of Hotel and Tourism Managment, Markus Schuckert, says there will be great economic potential if Hong Kong jointly develops Maritime Silk Road tourism with the mainland. He says the city could make itself more attractive to tourists by offering various types of packages. But Schuckert tells Jim Gould that there might be a need to consider Hong Kong's capacity to handle an increase in the number of tourists coming to the city.