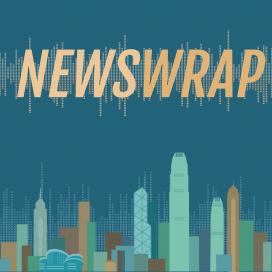 Newswrap
Description:
Our main evening newscast. Weekdays 18:00 - 19:00.
Presenter:
RTHK Newsroom
Now playing:
足本播放 Play full episode
Selected audio segments:
Howard Lam's arrest has embarrassed the pro-democracy camp
Listen
Political analyst Joseph Cheng says the arrest of Democratic Party member Howard Lam on suspicion of misleading police officers is an embarrassment to his party and the pro-democracy camp. He says it appears the party wasn't careful enough at looking into his allegations about being abducted and tortured by mainland agents, before making the matter public. Cheng tells Annemarie Evans that the incident has instead given the pro-Beijing camp more ammunition against the Democratic Party and the pro-democracy movement.
Trump wouldn't be able to push China too far over its technology policies
Listen
China analyst Mark O'Neill says US President Donald Trump wouldn't be able to push China too far despite issuing an order for a possible American trade investigation into Beijing's technology policies. Trump signed the order, directing his senior trade representative to examine China's actions on the theft of American intellectual property. It's the first trade directive issued by his administration targeting Beijing. O'Neill says Trump needs Beijing's help in dealing with serious political issues. He tells Annemarie Evans what led him to issue the order.