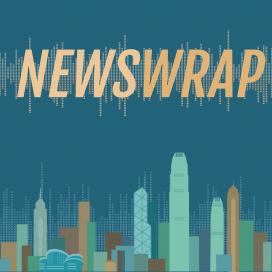 Newswrap
Description:
Our main evening newscast. Weekdays 18:00 - 19:00.
Presenter:
RTHK Newsroom
Now playing:
足本播放 Play full episode
Selected audio segments:
Concern over mix-up of patients' records
Listen
A patients' rights group has criticised the mix-up of patients' medical records by a private clinic as unacceptable. Alex Lam, the chairman of Hong Kong Patients' Voices, said the mistake could have led to serious consequences such as patients receiving the wrong treatment. A private clinic in Jordan had mixed up eight patients' electronic radiological records since 2012. The mistake was only revealed last month when a public hospital doctor retrieved one of the patients' report from an electronic platform shared by public hospitals and private clinics. The Hospital Authority said it's deeply concerned about the incident, although it said the mix-up did not result in any patient receiving inappropriate treatment. Lam told Ben Tse how the mix-up is thought to have happened.
Propaganda video will have opposite effect
Listen
Chinese state media has released a propaganda video that lambasts India over a border dispute, sparking accusations of racism. The English-language clip, which accuses India of committing "sins", features a Chinese actor in a turban, mockingly speaking in an Indian accent. Xinhua published the clip which is from a chat show discussing the ongoing border stand-off. China analyst, Mark O'Neill, told Annemarie Evans that the video will have exactly the opposite effect.